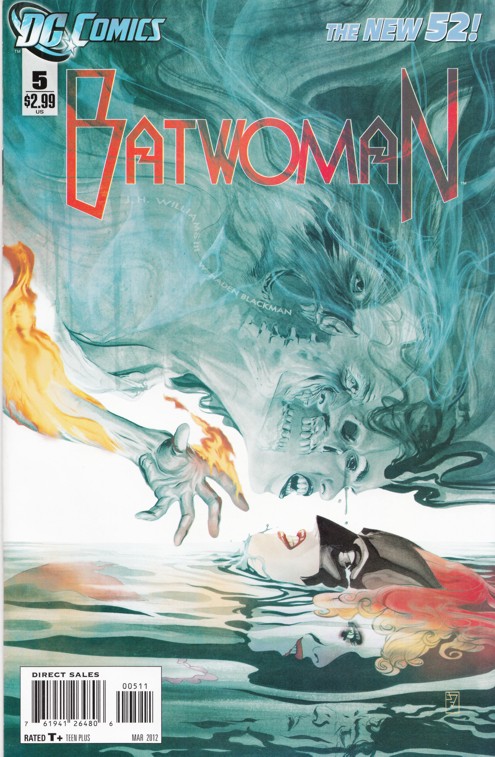 Batwoman confronts La Llorona and dispels her. Just a little demonology she picked up from a few books the day before. But she gets some information from the Urban Legend that Medusa used her to kidnap all of the children. Medusa is the terrorist organization except Batwoman doesn't know that.
But she learns it when she gets back to her apartment.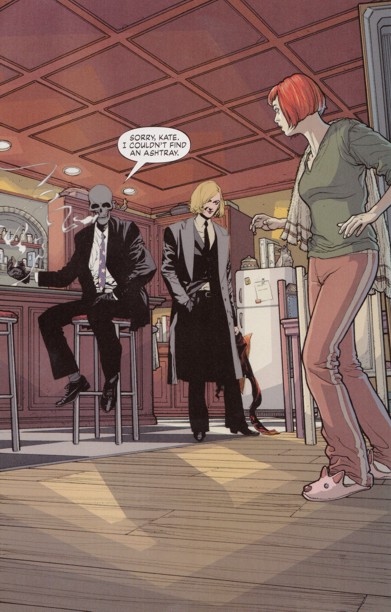 Director Bones uses the information he's gained by knowing Batwoman's secret identity to blackmail Kate into joining forces with the DEO. See? This is why these heroes need secret identities! Because Bones knows Batwoman is Kate Kane and he knows Batwoman's father, Colonel Kane, has done some pretty illegal things during his time with the military. Bones threatens to get him court-martialed if she doesn't join the DEO.
Kate joins the DEO to help bring down Medusa and save the children. I'm pretty sure she doesn't give a shit about her father. But by joining the DEO, she declines to join Batman Inc. And Batman warns her that at some point, Bones is going to use her to try to get at him.
Which means sometime around Issue #11, Batman and Batwoman are going to be on the cover beating each other up! I kind of think Batman will win that match up.