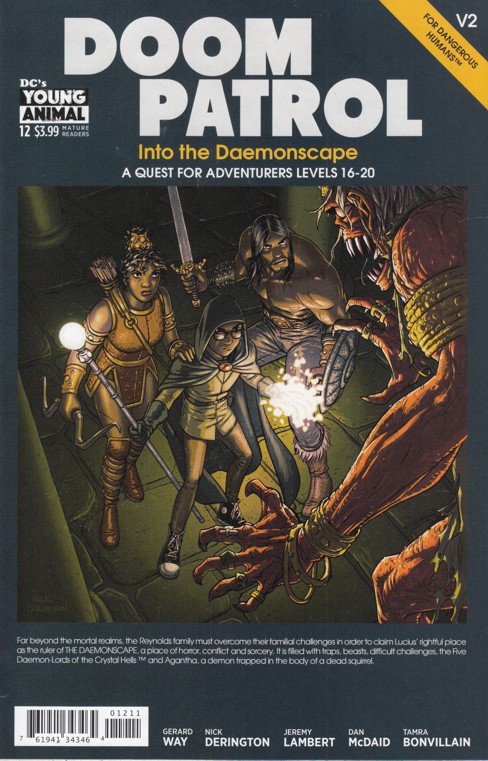 Greatest cover of all time.
Because of this cover, I'm simply going to be disappointed as I read this. Because now I want to join an old school Dungeons and Dragons campaign where we play through all of the modules, beginning with B1: In Search of the Dark Star. I mean In Search of the Loch Ness Monster. I mean In Search of the Siberian Fireball. I mean In Search of the Abominable Snowman. I mean In Search of the Unknown.

You know what? I don't care about D&D anymore. Now I want to rewatch the entire run of In Search Of. But since I have to wait for it to be delivered (just purchased the box set on Amazon with reward points and free shipping!), I guess I'll read Doom Patrol, even though I'm not in the mood anymore.

Grade: B. This issue was like a lost script to the Dungeons and Dragons cartoon except without that sexy Sheila that I almost certainly did not learn to masturbate to. I know this isn't much of a review. I normally don't review Doom Patrol because I just like reading it but I had to scan in that cover. It's fucking gorgeous and it woke up a sense of nostalgia for the days when I could walk into Kiddie World and head over to the four foot long section of D&D modules and dream about buying every single one.