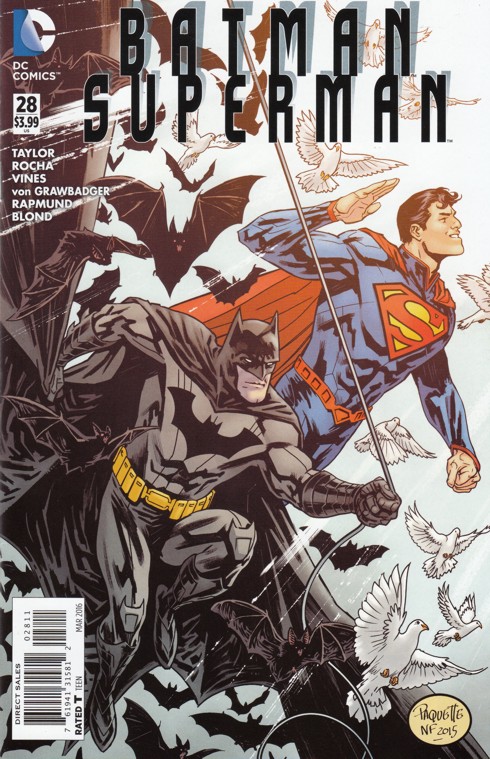 I get why Batman is surrounded by bats but why is Superman covered in pigeons?
Rating: +3 Ranking. Holy shit! A comic book that's simply about Batman and Superman having and adventure and working together! A comic book about Batman and Superman that doesn't need dozens and dozens of Narration Boxes to explain the theme! A comic book about Batman and Superman that's actually about Batman and Superman! Bruce Wayne is in the costume! Superman has his spit curl! Alfred Pennyworth has two hands!
Okay, that's probably bugging a lot of people. But who the fuck cares? I'll take this over all of the Commissioner Gordon and Powerless Superman crap that's been going on across the last year. Although I'm actually enjoying the story over in Batman because much of it is focused on Bruce Wayne. But Commissioner Batman in previous issues of this title?! Pee-yuke!
Oh? And Lobo's appearance? That's how you fucking write a Lobo comic book! Although I was a bit confused because he was being raped or filling half the page in Narration Boxes or apologizing for not really apologizing.