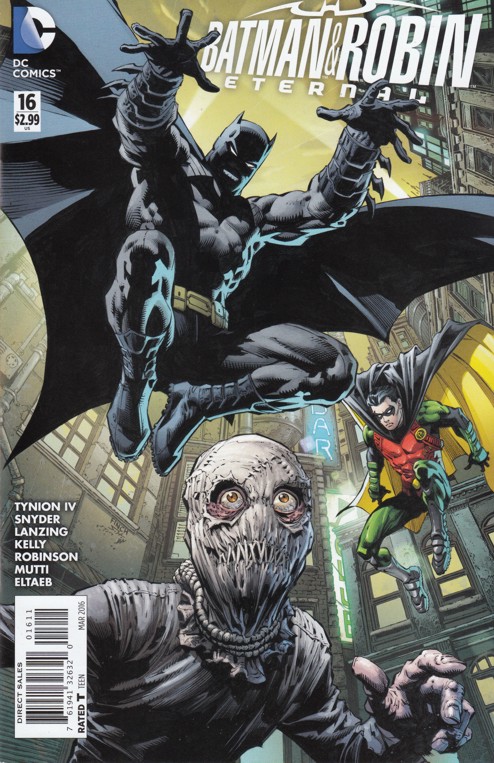 It's filler time!
Rating: No change. Did something happen in this issue? I don't think anything happened in this issue. You were probably supposed to realize that this issue didn't matter when the credits page was layed out differently than all the previous ones.
I mean, of course stuff happened! It's called hyperbole! It's a way of saying "Nothing happened that I fucking cared about and so the issue wasn't important to me and by saying that nothing at all happened, I intellectually justify my personal lack of connection with the material!" If you're a Jason Todd fan because you're a horrible person with some kind of mother complex who needs to cradle him against your bosom and squeeze the cares into him, you might appreciate a plot-oriented reason for him to change his ways. Or maybe you hate that because you like him being a pathetic, lost, unloved dickhole? Whatever the case, I guess it doesn't matter since, at the end of the day, we all have to suffer through DC's decision to back Scott Lobdell's version of Jason Todd. I really do feel sorry for Jason Todd fans! I feel even sorrier for Jason Todd fans that actually think Lobdell is doing a good job! Although I won't make fun of them because it's never cool to make fun of people with obvious traumatic brain injuries.
Jean-Paul Valley didn't die this issue so that's another negative comment on the story. Stupid Valley. I hate him.